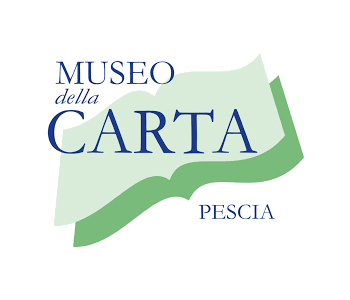 The Museum is in Pietrabuona and has its operational headquarters in the 18th- century Cartiera Le Carte.
The institution was created with the intention of preserving and handing down the ancient art of working and making "handmade paper" and to make known the importance and evolution of paper production, an activity that has been present in the Pescia area since the end of the 15th century. The museum thus becomes the instrument for disseminating this knowledge, having it discovered and appreciated by those who do not know it. The paper Museum also has at its disposal the Historical Archive of the Antiche Cartiere Magnani di Pescia, consisting of more than 600 linear meters of documents:  a journey of more than 300 years into the history of an internationally famous paper company.
The museum tour includes a Visit to the Cartiera Le Carte and the Watermarks Room of the Magnani Historical Archives: The proposal includes a visit to the restored industrial building and a narration of the history of the Magnani family and its rise in the business scene of the time. Also included is a visit to the Watermarks Room of the Magnani Historical Archives.
At the Museum with the Master Papermaker: The activity that will take place on Saturdays with the Master, in addition to the visit to the 18th century mill, has the peculiarity of making use of the help of the Master Papermakers of the Magnani Pescia enterprise, who will make the precious handicrafts live for the visitors.
When: Second and fourth Saturday mornings and afternoons of each month, 11 a.m. and 4 p.m. booking required
Duration: 1 hour and half
Prices:
Full price ticket 15 euros
Reduced price ticket 10 euros – Under 18 and Students, over 65, people with disabilities
Free ticket children up to the age of six, accompanying persons with disabilities, journalists with a valid press card for the current year, authorized guides
Family package 1: 2 adults + 1 child 7- 18 years 35 euros
Family package 2: 1 adult + 2 children 7-18 years 28 euros
Maximum number of people 25
Dates bookable:
Saturday 10 December 2022
Saturday 24 December 2022
Saturday 31 December 2022 (only at 4:00pm)
Saturday 14 January 2023
Saturday 28 January 2023
BOOKING METHODS: via "Booking" button, payment via PayPal is accessed. Paypal receipt is proof of reservation and must be shown in paper or digital form to the staff on the day of the visit.  Labs must be booked at 0572 408432 and paid for online.
BOOKING COSTS: 1 euro for single tickets, 2 euros for family tickets.
INVOICE: If an invoice is required, please provide your tax code when booking.
Overview
Typology :

Art and Culture